Filter Reviews
Diet
Dog
Hair
Cost
Addition
5.0 star rating

4.0 star rating

3.0 star rating

2.0 star rating

1.0 star rating
Cheryl P.
5.0 star rating
Breakfast supplement
Review by Cheryl P. on 6 Jul 2019
review stating Breakfast supplement
We have two Cotons who are seven years old. We first tried this SuperBoost topper 18 months ago when our dogs were not very healthy. I decided it was time to make a big change in their diet and made the switch from kibble to a whole food diet. I realized by doing my research with Dogs Naturally that adding supplements was important in order to provide a well balanced diet. My dogs are healthier than ever, have more energy, a beautiful lush cost of hair and healthier teeth. I continue to use SuperBoost once per day and highly recommend this amazing product.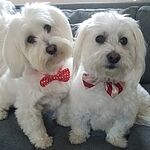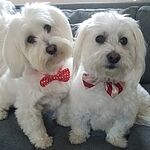 Paulette S.
5.0 star rating
SuperBoost Whole Food Topper
Review by Paulette S. on 22 Jul 2020
review stating SuperBoost Whole Food Topper
So far seems great, they (I have 6 miniature Shih Tzu family) actually even like it in their food and 3 of them are a bit picky. I think the cost is reasonable, no other noticeable effects as haven't used eat for a long time yet. I
Annette S.
5.0 star rating
Love this product
Review by Annette S. on 14 Jul 2020
review stating Love this product
Super Boost Food Topper comes in a generous container.Easy to add to any food.I I love that it is human food grade.
My three dogs love it and cannot wait to be fed .
They are 12 yrs old and are bouncy and act like puppies again.
Brenda N.
5.0 star rating
Very happy with this product
Review by Brenda N. on 13 Jul 2020
review stating Very happy with this product
I really like this product, I have tried a lot to help stop the loss of hair and itching that my one dog has this product seems to have done it. The price is a little high for the amount that you get but I have to say that it is worth it. My dogs hair and skin have never felt so good and healthy. Very happy.
Awesome healthy addition to my dogs diet!
Review by Val O. on 13 Jul 2020
review stating Awesome healthy addition to my dogs diet!
Because I care about my 3 beautiful miniature dachshunds I feel their health and a well balanced raw diet with good quality supplements are sooo important. Super Boost Whole Food Topper is an awesome addition to their health and well being!
Q: I love this product and have purchased if from you because I use to purchase from Augustine's Approved directly and the shipping cost me more than the product. My question is first why do you not offer it in the larger size and second, why do I pay an international fee when I buy it from you
A: Hi Laurie!
We found that offering the smaller of the 2 sizes is what works best for our customers. As for the international fee, we're a Canadian-based company, and, even though all of our transactions and accounts are in US dollars, some banks and credit card companies charge an International fee.
The fee didn't end up in our bank account, but we'll be happy to refund you the charge. We just ask that you send us a photo of the charge on your banking statement, and we can refund you the charge. Email us:
market@dogsnaturallymagazine.com
and we'd be happy to help! :-)