Filter Reviews
Results
Recommend
Improvement
Issues
Skin
Dog
Coat
Difference
Container
Food
Phyto Synergy
Fish Oil
...
Results
Recommend
Improvement
...
5.0 star rating

4.0 star rating

3.0 star rating

2.0 star rating

1.0 star rating
Candace A.
5.0 star rating
LOVE this product
Review by Candace A. on 23 Aug 2017
review stating LOVE this product
This product is wonderful. It provides my dogs the missing nutrition they need. I feed a raw diet and my pets need the Omega 3's that this Plankton provides along with other nutrients. My pets love it. I'm grateful that I am able to purchase this product and provide them the very best. Thank you Dog's Naturally Magazine for introducing me to this wonderful and beneficial product.
Candace Adams, Farmers Branch, Texas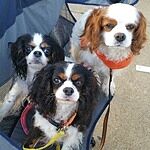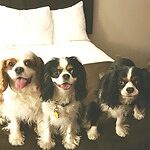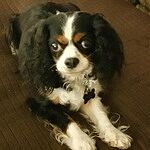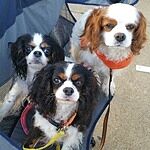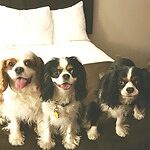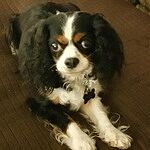 Blessed results ...
Review by Amy H. on 22 Aug 2017
review stating Blessed results ...
Our little grand dog got into the garbage eating day old raw meat juices mingled with coffee grounds. Her liver enzymes soared to over 400 (4x normal) and her little belly was greatly distended. We feed her human food as her daily regimen, but had to go very bland to calm her digestive system.
I watched the tutorial on Phyto Synergy, called Dogs Naturally and asked questions. They were wonderful helping me navigate selections. We noticed a change in a day after giving both Phyto Synergy and Liver Cleanse. She's back to normal. Knowing what goes into this product, educating via tutorials and DNM, we highly recommend this product. She's well now and we will continue this amazing product.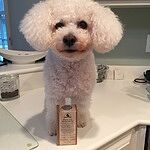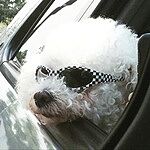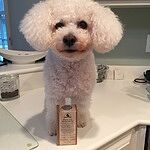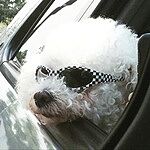 Amazing products definitely helped my
Review by Olga M. on 15 Aug 2020
review stating Amazing products definitely helped my
Amazing products definitely helped my boy
Adrian W.
5.0 star rating
The girl does seem more relaxed and lively
Review by Adrian W. on 3 Jun 2020
review stating The girl does seem more relaxed and lively
Seamless transition and I think she actually enjoys her food more with thie in it.
Great product
Review by Vicki H. on 27 May 2020
review stating Great product
Easy to add to food, wonderful health benefits and my dog loves it
Q: what is the amount of EPA & DHA in each scoop?
A: Hi Lisa, per 250mg, it is 28%.
Q: I sent this question several times to the company but they didn't reply so I will try here. My dog has elevated vitamin D so I do not want to give him omega 3 can he have this product? He is fed commercial raw only no additional supplements are added but his vitamin D is 192 should not be over 150.
A: Hey Tina, we're not vets and don't have vets on staff so can't give advice about specific medical conditions your dog has but you can reach out to a holistic vet who can help! Many do telephone consults so you don't need to live in the same town for professional advice.
ahvma.org
Q: I make my own dog food in monthly batches, can this be added then frozen?
A: Hi Karen,

We don't recommend freezing or heating as it can degrade the nutritive values. You're best to add it on the meal before serving
Q: How much EPA/DHA in milligrams PER 1/16 tsp? Due to health condition, I need to be giving 300mg per kg. How can I be sure she is getting enough omega 3's without knowing this?
A: Hey Jeanine! If you can send us an e-mail to
info@dogsnaturallymagazine.com
we would be happy to send you over the analysis breakdown of the PhytoSynergy! : )
Q: Can this be added to my dogs food along with use of the leaky gut protocol package?
A: Hi Jennifer!
Yes! You can use Phyto Synergy alongside the Leaky Gut Repair Protocol!