Filter Reviews
Quality
Recommend
Issues
Dog
System
Service
Quality
Recommend
Issues
...
5.0 star rating

4.0 star rating

3.0 star rating

2.0 star rating

1.0 star rating
Marilynn R.
5.0 star rating
It Really Work's!
Review by Marilynn R. on 8 Jul 2019
review stating It Really Work's!
Every spring my cairn terrier gnaws on his paws. Sometimes he would wake me up in the middle of the night it was so loud. I bought the Yeasty Beast Anti-Itch spray to help him. I also bought Love Bugs Bovine Collostrum. The Love Bugs did the trick. Never had to use the spray as he hasn't been chewing on his paws!! This stuff is awesome. Such a relief for my fur baby and myself to know he no longer suffers from the itchies :)
Comments by Store Owner on Review by Marilynn R. on 8 Jul 2019
Hi Marilynn!
Thanks so much for sharing your positive experience with us!

I am so happy to hear that the Yeasty Beast spray has lent your cairn terrier comfort and relief! The Love Bugs and Colostrum can be the ultimate duo when it comes to treating allergy issues!
Tabitha S.
5.0 star rating
Amazing!!!
Review by Tabitha S. on 18 Dec 2017
review stating Amazing!!!
I rescued my little Morkie( Maltese/Yorkie) from a pup mill and he had some digestive issues vomiting every time he ate. His poor little stomach wouldn't keep a thing down. I added this product to his food and the last 2 years he's been doing amazing definitely recommend this product.
Very helpful
Review by Yoka B. on 22 Aug 2017
review stating Very helpful
Our small female West Highland White Terrier is using this several times a week. She is doing so much better now that she uses it. I highly recommend this product! It works very well!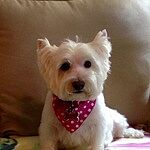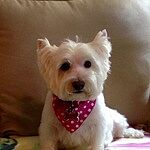 Sherry F.
5.0 star rating
Love bugs!
Review by Sherry F. on 24 Aug 2020
review stating Love bugs!
This probiotic is great. My yellow lab has great formed stools now- previously mushy. Yay!
My dog loves it. I
Review by Paul B. on 11 Jun 2020
review stating My dog loves it. I
My dog loves it. I am happy.
Q: Are all the ingredients sourced in the USA?
A: Hi there, the product is manufactured in the US. :)
Q: My questions was if all the ingredients come from the USA, not only if the product is manufactured in the USA. In other words, I understand that the produce is manufactured in the USA, but do all the ingredients come from the USA as well??? Thanks.
A: Hi Cyndi, thank you for the clarification! I have emailed the manufacture to get more information on where each ingredient comes from. I will get back to you with specifics soon. :)
Q: I'm confused about the dosage and reviews. I have a 57 pound boxer diagnosed with chronic pancreatic disease. Vet recommended strongly to use probiotic daily. On the description on this page, my pup would have 1/2 tsp per day which doesn't seem unreasonable or pricey. What is the dosage for 57 pound dog and how many servings per container based on that dose.
A: Hi Sashalyn,

You want to give 3/4 tsp per day for your 57lb dog! This will las about 18 days or so! Hope this helps :)
Q: Hello. I ordered this product but heard digest enzymes are good too so is that in this product?
A: Hi Jennifer, the love bugs does not contain digestive enzymes! Only the Healthy Gut does! : )
A: Hi Karen! There is no added flavour, it's strictly a pre and probiotic blend.