Filter Reviews
5 star rating

4 star rating

3 star rating

2 star rating

1 star rating
CBD oil and liver tonic
Review by Wendy G. on 12 Mar 2018
review stating CBD oil and liver tonic
I haven't used this product for very long but there is already a few noticeable improvements in my dogs overall alertness and energy.
I haven't even come close to finishing my first bottle of each .
As to ordering from this company : nothing could be easier...I will order from them again . Thanks Dogs Naturally Market ! : great service !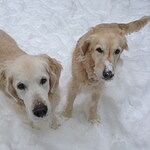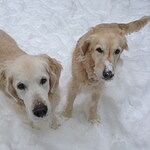 Liver Tonic
Review by Jacque P. on 23 Aug 2017
review stating Liver Tonic
I just started my 14 year old dog on this medicine. I do not have anything to report as I have not yet been able to monitor her. I know all meds from this company are reputable so I expect a good review.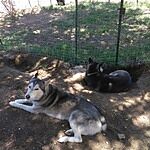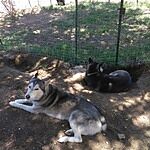 Great product
Review by Annette S. on 14 Nov 2019
review stating Great product
Very happy to use this product on my dog with
High level enzymes from
her medication for seizures.
Easy to administer will have blood work soon to see if it loweted her count.
Comments by Store Owner on Review by Annette S. on 14 Nov 2019
Hi Annette!
Thanks for the awesome feedback!

Keep us posted on her positive results! :)
Great product!
Review by Louise S. on 3 Oct 2019
review stating Great product!
This our go to twice a year for liver care for all three of our dogs. Did a great job lowering liver enzymes on one of our older dogs who had elevated ALT.
Great product.
Review by Joanne A. on 24 Jul 2019
review stating Great product.
Great product.
Q: I see that you recommend giving liver tonic spring and fall, I wanted to know can this be administered long term on an ongoing basis or is it better to give a break in between?
A: Hi Kim, you'll want to give your dog's body a break in between seasons. Use 1 bottle in the springtime and 1 in the fall as an organ detox.
Q: When you have a large dog (100 lb +). Do you do one bottle or two?
A: Hi Jenn!
For a dog that size, one bottle will last you 30 days.
Q: Can it be used for cats as well
A: Hi Linda!
Yes! This can be used on cats. Just be mindful of using a much smaller dose.