Filter Reviews
Shipping
Taste
Bottle
Care
Shipping
Taste
Bottle
...
5.0 star rating

4.0 star rating

3.0 star rating

2.0 star rating

1.0 star rating
Michele J.
5.0 star rating
HWF (formerly Heartworm free)
Review by Michele J. on 28 Aug 2017
review stating HWF (formerly Heartworm free)
Great product I give it twice a day for one week and then take a week off like it says and start up again. Give it to my dog as a preventive so it does not get it. Would defently recommend.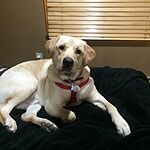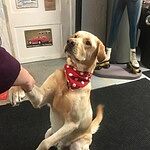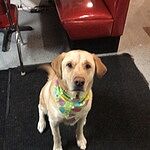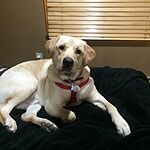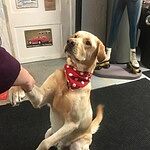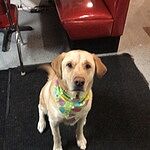 My dog loves it only time will tell if it works
Review by Keara D. on 3 Aug 2020
review stating My dog loves it only time will tell if it works
My dog likes the taste of it. So only time will tell how well it takes care of heartworm prevention. Shipping was fast and great price
Gwyneth S.
5.0 star rating
Preventative Care
Review by Gwyneth S. on 25 Sep 2018
review stating Preventative Care
5 stars for availability!!! I am ecstatic that a natural preventative care for heart worm is available. I have held off giving heartworm medication to my dogs for years and now there is an alternative I am a lot happier that my choices are in line with my philosophy for health care. At this point, I have only been giving this preparation for a few weeks and am not able to review its efficacy. However, I am very excited that so many other reviewers have given it their thumbs up!!!
HWF
Review by Patty Y. on 15 Apr 2018
review stating HWF
Amazing product, saved my dogs life. Thanks for having this in your online store, would be nice to see the bigger bottle as I have 3 dogs,:-).
Eduardo G.
5.0 star rating
Fantastic product
Review by Eduardo G. on 22 Aug 2017
review stating Fantastic product
I am so happy with this product I am glad that I came across them thank you so much everyone needs to get on this train and take care of a doctor right away
Q: I have an 85 pound lab who is 3 years old and recently tested positive for heart worm. We were prepared to give him the shot to kill the heart worm but he would not be allowed to run for 6 months. He is a 3 year old lab. It wouldn't matter how strict I would be with him, he needs to run. Would the HWF be a good alternative?
A: Hi KB,

HWF is used as a natural preventative and treatment for heartworm. To see how it's working, scroll down to the bottom of the product page and check out the reviews as you'll see some there from people who are currently using it for treatment.
Q: Can this product be placed on their food instead of directly in the mouth? Would it still be effective?
A: Hi!
For best results, Amber Naturalz recommends to give HWF directly in your dog's mouth to ensure that it is all absorbed. However, you can put it on a little bit of food if you find that is easier. Just ensure that your pup eats it all.
Q: Where does the beef flavoring come from?
A: Hi Shrub!
Amber Naturalz lists the Beef Flavoring in HWF as organic and non-GMO.
Q: Do you carry the flea and tick spray I see on the USA site?
A: Hi Sandra, We only sell Kin & Kind's Flea & Tick Spray in our US Market (we have trouble getting it up over the border). However, HWF is sold out of both US and Canadian Markets. If you have any other questions, don't hesitate to reach out to us at
info@dogsnaturallymagazine.com
Q: Is HWF a preventative or a treatment for heart worms?