Filter Reviews
Ingredients
Issues
Stools
Stomach
Ingredients
Issues
Stools
...
5.0 star rating

4.0 star rating

3.0 star rating

2.0 star rating

1.0 star rating
Jennifer K.
5.0 star rating
This actually works!
Review by Jennifer K. on 22 Aug 2017
review stating This actually works!
My dog frequently gets very loose stools at agility trials. He's on a regular probiotic on a daily basis, but it isn't enough to help him on trial weekends. Adding this in on the weekends that he competes has helped a ton!!
Gut Soothe
Review by Vicky M. on 22 Aug 2017
review stating Gut Soothe
Great product !!! Helped soooo much with gut & digestive problems especially since I feed her home cooked meals, veggies, fruits, lean beef, chicken, salmon, tuna & beef liver. Her skin & coat are much better and her paws don't smell like Fritos anymore. Thanks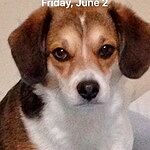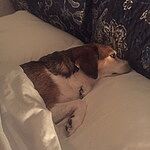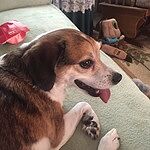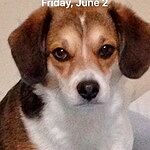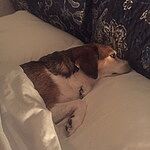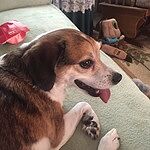 Lesley M.
5.0 star rating
Gut smoothe
Review by Lesley M. on 5 Aug 2020
review stating Gut smoothe
I recently tried out this product after my 7 year shepherd was frequently vomiting in the mornings. Since starting it, no more vomiting. She is definitely showing positive results and I would recommend
Darlene S.
5.0 star rating
Works better then any other
Review by Darlene S. on 12 Jul 2020
review stating Works better then any other
Works better then any other product for settling my dogs stomach so that she eats
Richelle G.
5.0 star rating
Loving this product
Review by Richelle G. on 29 Mar 2020
review stating Loving this product
My dog suffers with colitis and has been on this supplement for quit some time with great success. The combination of Gut Soothe and Super boost whole food topper is doing the trick!
Comments by Store Owner on Review by Richelle G. on 29 Mar 2020
Hi Richelle!
Thanks for sharing your wonderful review with us!
Q: The ingredients state it is a multi strain probiotic blend (30 billion/milliards cfu), but how many different strains does this contain? Thank you.
A: Hi Lexi, the strains include,
Lactobacillus Casei
Lactobacillus Acidophilus
Lactobacillus Bulgaricus
Lactobacillus Salivarius
Lactobacillus Helveticus
Lactobacillus Paracasei
Lactobacillus Plantrum
Lactobacillus Rhamnosus
Lactobacillus Lactis
Bifidobacterium Breve
Bifidobacterium Bifidum
Bifidobacterium Longum
Bifidobacterium Infantis
Streptococcus thermophilus.
Don't hesitate to contact us at
market@dogsnaturallymagazine.com
if you have any further questions!
Q: Is the cost in Candadian funds?
A: Hi Margarita!

If you're buying out of our Canadian Market, it is in Canadian funds. You'll be able to see the funds you're paying in when you check out, either USD or CDN
Q: I purchased this product and did not realize it had to be refrigerated after opening. It has been left unrefrigerated for 5 days. Is that ok ?
A: Hi Ashley!
It is recommended to refrigerate all of Adored Beast's pre and probiotics after opening. The product is freeze-dried, however, and this should not affect its effectiveness.