Filter Reviews
Delivery
Results
Dog
Food
Bottle
Coughing
5 star rating

4 star rating

3 star rating

2 star rating

1 star rating
Anti vaccinosis serum
Review by Kim B. on 23 Aug 2017
review stating Anti vaccinosis serum
I think anything that will help detoxify our pets is a great product. I send this home with each and every puppy buyer in the puppy pack to have with them.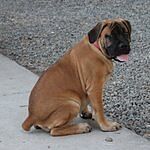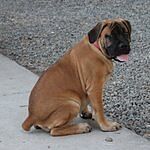 anti vaccinosis and my auto immune shihtzu [from vaccines]
Review by Alice S. on 22 Aug 2017
review stating anti vaccinosis and my auto immune shihtzu [from vaccines]
my dog was given too many shots at once in PINE GROVE, pa. she had rabies, dhlpp and canine influenza shot al at once and the doctor had also wanted to give lyme shot too.soon after, she got itchy eyes then traveling lameness and pancreatitis.then the eyes started to swell. the doctor stitched one shut and when i took her back and dropped her off ,they removed the stitches and her eye burst.it had to be removed. they gave her anti inflammatory and stomach pill only. nothing to stop the autoimmune destruction.she then got totally crippled.she could not stand to relieve herself. this lasted 8 months in 2016. we had to get another vet that gave her imuran and steroid which stopped the progressive disease but i was still searching for something to help her walk since she only could get up and take a few steps. i seen this anti vaccinosis and decided to try it/ i admit i was a little afraid at first since she was so sick.after the first dose i noticed improvements.i finally had hopes that she would finally be able to go on her own without being carried everywhere.i waited a couple weeks and gave the 2 nd dose and she can now walk well and follows me every where. im hoping someday she may also run again. im glad i used the anti vaccinosis on her. she is happy now.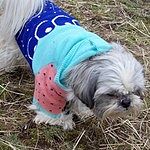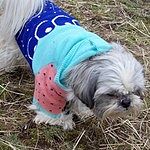 Great for detoxing after vaccinations
Review by Aimee W. on 12 Apr 2020
review stating Great for detoxing after vaccinations
Great product, I was giving my dog silica and thuja pellets before it arrived, he had a lot of green discharge coming from his eyes after his vaccinations which cleared up in about a week. Please add a natural flea and tick deterrent to your canadian site! Thanks!
Comments by Store Owner on Review by Aimee W. on 12 Apr 2020
Hi Aimee!
Thanks for sharing your 5-star review with us! :)

Anti-Vaccinosis is designed to remove the negative side effects of a vaccine without removing the benefits. Happy to hear that you are pleased with it!
Great product
Review by Dallyce F. on 30 Sep 2019
review stating Great product
My 5 Pound Yorkie didn't have any issues after her immunizations but I used the anti-vaccinosis for peace of mind because I have heard of situations where the vaccinations caused mental or physical problems in other dogs. There's enough in the bottle to last for her next vaccines.
Wish I knew about this product 3 years ago.
Review by Jocelyn K. on 22 May 2019
review stating Wish I knew about this product 3 years ago.
Shipping was fast. I'm so pleased that there is a product to help reverse the negative side effects of vaccines. I have a 8 lb yorkie who we adopted as a 9 week old pup. After turning one and having several vaccines his first year he developed several issues. Anxiety and aggression were my two main concerns. After doing some research about side effects of vaccines it described my dog perfectly. He had most, if not all of the symptoms listed. I have seen some improvement since I gave him the 4 sprays for two days. I only wish I had knew this 3 years ago when he was first vaccinated. I will continue to use this product especially when he is due for future vaccines.
Q: Hi, I have used this on our two pups with great results. Can anyone help me, I want to know if I can use it for my cat as well ? He is just shy of 2 yrs. and 11.7 lbs. I appreciate any help as I emailed the company but haven't gotten a response back. Thank You.
A: Hi Susan, you can give the product to your cat as well just make sure to give smaller dosages.
Q: My 15 year old Llasha Apso has developed allergies, ( we think) a friend gave me her bottle of Anti-Vaccinosis. I am unsure where to spray this ....in his mouth, or on his body. Please reply.
Q: My dog developed quite bad diarrhea after having this - is this a normal reaction?
A: Hi Amy,

It's not a normal reaction but detoxing can have that effect sometimes. You may want to stop use until it clears up then try again at 1/4 dosage and gradually increase over the next few weeks.
Q: Will this product remove toxins from flea meds?
A: The Anti-Vaccinosis encourages the body to push out unwanted toxins so yes, it can be helpful for that. Liver tonic, Phyto Synergy and a pre/probiotic blend like Love Bugs would be helpful for that as well.
There's a ton of info on our blog site that can help you learn more ...
dogsnaturallymagazine.com/how-to-detox-your-dog
Q: Am I able to give this to my cat?
A: Yes! It is safe to use for cats.