Filter Reviews
5 star rating

4 star rating

3 star rating

2 star rating

1 star rating
Breakfast supplement
Review by Cheryl P. on 6 Jul 2019
review stating Breakfast supplement
We have two Cotons who are seven years old. We first tried this SuperBoost topper 18 months ago when our dogs were not very healthy. I decided it was time to make a big change in their diet and made the switch from kibble to a whole food diet. I realized by doing my research with Dogs Naturally that adding supplements was important in order to provide a well balanced diet. My dogs are healthier than ever, have more energy, a beautiful lush cost of hair and healthier teeth. I continue to use SuperBoost once per day and highly recommend this amazing product.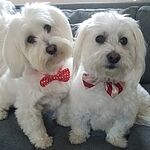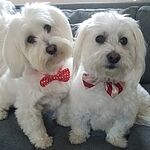 So far so good!
Review by Melissa M. on 13 Jan 2020
review stating So far so good!
I bought this as an anti inflammatory for my girl with Syringomyelia and so far so good. We are weaned off all drugs and doing well!
Super boost food topper.
Review by Karmen M. on 23 Apr 2018
review stating Super boost food topper.
Just bought this product couple of days ago and started using it.my dog doesn't seem to mind it.will be waiting to see his it works.
My dogs love this and they have never looked better!
Review by Rebecca on 20 Jun 2018
review stating My dogs love this and they have never looked better!
Love this product! My dogs have more energy and their coats look fabulous! Highly recommend!
Q: I love this product and have purchased if from you because I use to purchase from Augustine's Approved directly and the shipping cost me more than the product. My question is first why do you not offer it in the larger size and second, why do I pay an international fee when I buy it from you
A: Hi Laurie!
We found that offering the smaller of the 2 sizes is what works best for our customers. As for the international fee, we're a Canadian-based company, and, even though all of our transactions and accounts are in US dollars, some banks and credit card companies charge an International fee.
The fee didn't end up in our bank account, but we'll be happy to refund you the charge. We just ask that you send us a photo of the charge on your banking statement, and we can refund you the charge. Email us:
market@dogsnaturallymagazine.com
and we'd be happy to help! :-)