Filter Reviews
5 star rating

4 star rating

3 star rating

2 star rating

1 star rating
Excellent product
Review by Tracey S. on 25 Feb 2019
review stating Excellent product
My very active 4 year old labby was showing signs of joint and muscle soreness and stiffness after play and long walks. Within 2 weeks I have noticed a considerable difference in her mobility and she no longer appears sore or stiff. This product will always be a staple in her supplement routine.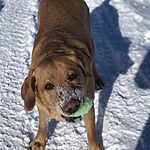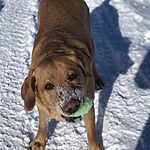 Amazing
Review by Laura D. on 23 Jun 2020
review stating Amazing
Thank you guys you know what you are doing
IT WORKS
Review by Deborah S. on 6 Oct 2019
review stating IT WORKS
I have been using this product with CBD oil. My 2 senior girls seem to be doing better.
Jump for Joynts
Review by Carol B. on 5 Jul 2018
review stating Jump for Joynts
Working for my dog who has arthritic in her elbow so happy she doesnt have to go on medication!!!!!!!!!!!!
Jump for Joynts - Huge Success
Review by Kim M. on 18 Aug 2017
review stating Jump for Joynts - Huge Success
I do not typically review a product quite so quickly, but there's an exception when you're seeing results. My Pomeranian has been on this for 11 days, and we are seeing results (that quickly). We try to walk our girls (we have 2 Pom's) every day. Our one Pom, Sara, is always out in front. Jill, who is receiving the Jump for Joynts Regular Strength, is typically beside us. And on the return trip home, she is typically behind us, doing her best to keep up. Yesterday my daughter commented, "mom, look. Jill's out in front with Sara". My daughter doesn't know about the Jump for Joynts Jill is receiving, she could just see she'd improved in her ability to keep up. I've also noticed she is able to come up steps without hesitation. And she is once again playful with our other Pom and running around the house with her. I changed nothing else in her "diet" except adding the Jump for Joynts, and I can honestly say I'm very pleased with the results I'm seeing in such a short amount of time, and it is a product I will continue to use. Thank you Adored Beast!
Q: Are there any studies on this product? How do you know it helps with ACL problems?
A: Hi Joyce, the proprietary blend of homeopathic ingredients have been known to help with joints. I would also recommend looking through some reviews to see if the product is good for your dog. Don't hesitate to contact us at
market@dogsnaturallymagazine.com
with any further questions or concerns you have!
Q: How do I apply my 10 percent discount
A: Hi Ruth!
First, make sure you are on the final checkout page on your screen:
Next, once you are on the final checkout screen, you will see a small box on the right side of the screen.
In the box, you will need to enter the 16 digit gift card/ or the promo code. Please keep in mind it is case sensitive so make sure you type it exactly as it shows! : )
Please send an email to
info@dogsnaturallymagazine.com
if you require further assistance.
Q: Is this good for old dogs with hip problems ?!
A: Hello!
Jump for Joynts can support common joint issues including ACL injuries, arthritis, degenerative, bone and muscle injuries.
Q: What is the concentrate of CBD
A: Hey DJ!

Jump For Joynts does not contain any CBD. We don't have CBD oil available in Canada, sorry about that!